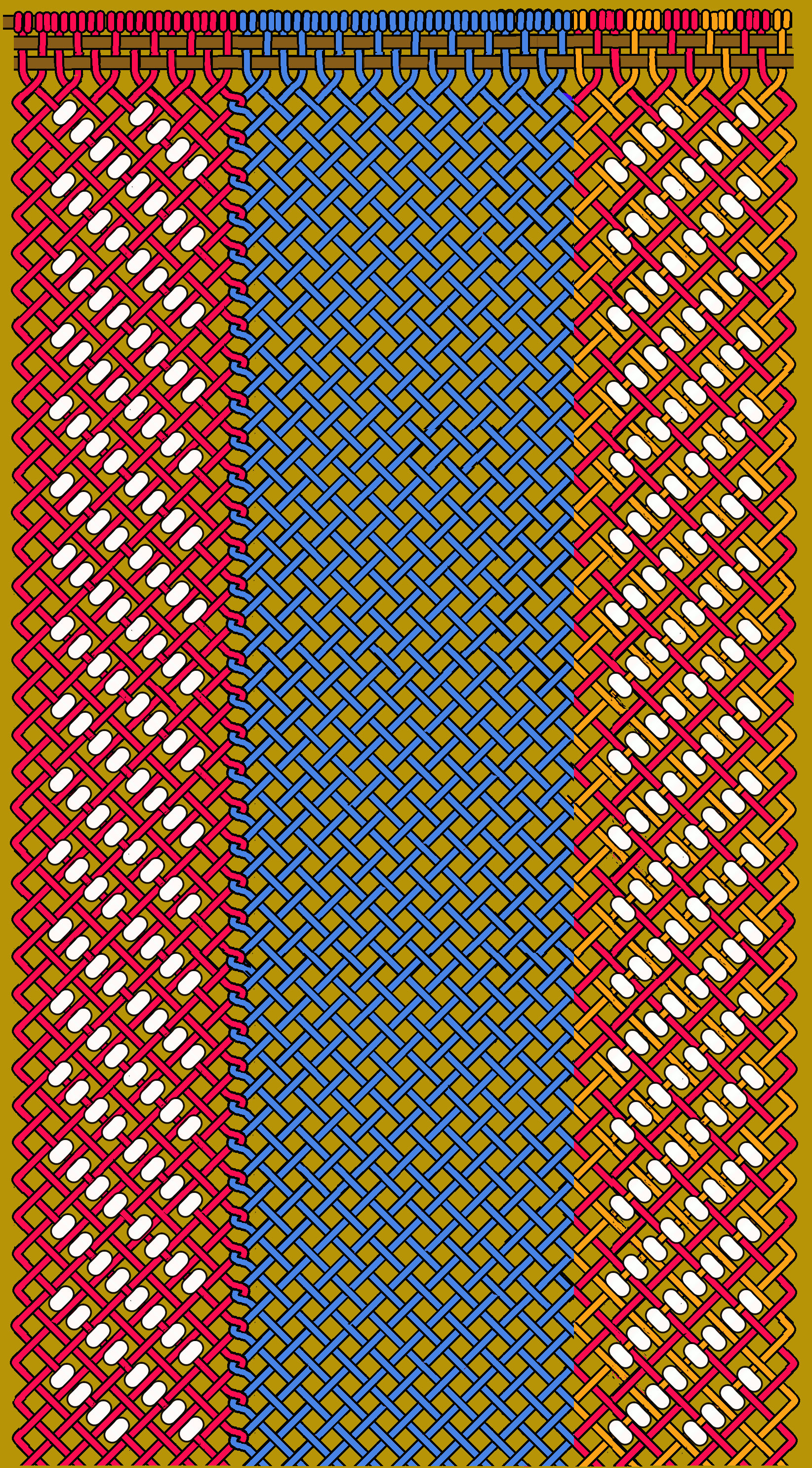 8 Bead Diagonal
2 Count Matrix
12 Strand Border
Description: This is an openface, 12 strand, 2 count matrix, 8 bead diagonal pattern.
Each border is made up of 12 strands. 6 of the these strands are used as bead carrier strands. In each layer of the shed, beads are strung on every other strand. The result is, starting at the outer edge of the border, beads are strung on strands 1,4, 5, 8, 9, and 12.
The pattern alows beaded diagonals on enery other strand.
If worsted weight yarn is used the border would be about 3/4 of an inch wide.